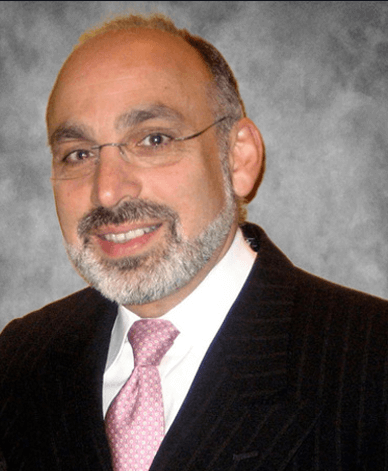 Chris Toffales
President and Managing Director
Former CEO and Chairman of the Board
Subject Matter Expert: Mergers & Acquisitions and Strategic Planning
As an executive officer with over 38 years of experience in Aerospace and Defense, Mr. Chris Toffales has successfully managed Public Companies, Corporate Operations (P&L), Advanced Technology Divisions, Business Development and Strategic Planning Organizations. In addition, his responsibilities included management of corporate-wide Advanced Research and Development. The net result was decades of hands on DoD operation experience in a broad range of applications including, but not limited to, Air Dominance, C4ISR, Naval Combat Systems Command and Control, Space Systems applications, Unmanned Autonomous Systems and Weapon Systems. His role and responsibilities during the course of his business career has allowed him to work closely with his government colleagues in the Armed Forces, Commercial Aerospace and the Intelligence Community (IC) to address mission critical needs. Most recently, he has expanded his profile to include the fields of Directed Energy Systems, Electronic Warfare and Cyber Convergence. In addition, he has extensive experience in Mergers and Acquisitions with over seventeen successful transactions completed totaling over $2.5 Billion in the area of DoD and IC.
Mr. Toffales started CTC Aero to provide his colleagues with independent advice on strategic matters relevant to the direction their corporations would potentially take. As a trusted friend and advisor, success warrants assessments based on detailed analysis, technical and competitive knowledge offering an independent view as well as taking into consideration his 35 years of experience in building businesses and numerous acquisitions. As the President of his advisory company CTC Aero, Mr. Toffales has structured his organization to advise and assist corporations and private investment groups in meeting their strategic objectives. He includes Advising Defense and Aerospace businesses in Strategic and Tactical Business Development, as well as the Development of Technology Road Maps in support of their long term, 5-10 year, investment plans as an important aspect of his company's charter. The work his company does includes projects requiring high level Top Secret clearances with (SAP/SAR and SCI). The client base includes top tier Defense and Intelligence providers such as Lockheed Martin Corporate, Northrop Grumman, L3Harris, Raytheon Corp., Textron, Colt and Leidos.
As Chairman and CEO of a NASDAQ company, Mr. Toffales strategically re-directed the corporation's growth in the highly competitive, but growing security market, divested and/or eliminated all none essential business units draining capital and resources. And in the positions of Corporate Officer at DRS, he led the Business Development and Strategic Planning departments and simultaneously as President of DRS Technologies Systems Company, Mr. Toffales spearheaded all inter-company group initiatives with P&L responsibility. He was instrumental in the company's rapid growth from $200 million in revenue to $1.8 billion in four plus years. The rapid growth was a result of his creating new business thrusts in numerous technology sectors and acquiring of 8 companies in key strategic developing markets.
Mr. Toffales rose through the ranks at Loral Fairchild Systems and then Lockheed Martin Corporation. Beginning his career as an engineer, to Director, Space Programs, to Vice President (VP), Advanced Technology, to Operations VP, Imaging and Training Systems, and leaving as Senior VP Business Development. Mr. Toffales' portfolio of knowledge runs the gamut in the areas of technology and the tactics of strategies that leads to successful endeavors. The teams he has managed and worked with throughout his corporate career all followed the same philosophy he uses today in CTC Aero, LLC. As a manager, the challenge is to bring out the creativity of the team members, foster a development environment and encourage associates to work beyond the boundaries in a cohesive style while respecting the individual talents of counterparts. The outcome to this premise is solutions in a team environment; success, not just one but for all involved.
Mr. Toffales earned a Bachelor of Electrical Engineering at City College of New York and a Masters in EE, from Polytechnic. His security clearance levels are Top Secret, SAP/SAR (prior), and SCI.